In 2004, three educational psychologists created Real Group to make a real difference to young people with special educational needs and disabilities (SEND).

Our mission today is to transform lives and societies by providing outstanding and inclusive professional development. Our values are inclusivity, integrity, positivity, curiosity, growth and sustainability.

Already globally recognised as being at the vanguard of our sector, we aim to expand further the professional development offered by Real Training and Dyslexia Action to become industry-leading examples of professional development utilising our innovative fusion of psychology, education and technology expertise.

Our group of companies strive for a world where effective and sustainable professional development is accessible to all professionals.
Real Group Brands
Awards
News
November 30, 2022
We were delighted to win the Exporting Excellence award at this year's EducationInvestor ceremony. This accolade recognises their focus on making a difference and enhancing the lives and education of all children, including those with SEND, all over the world. Directors Mark Turner and Siobhan Mellor accepted the award. "We are delighted that our unique […]
October 30, 2022
Jemini Patel, a recent delegate on our National Award for SEN Coordination course won the Teacher of the Year Award at Nasen's sixth annual awards ceremony. She decided to study our NASENCO course as she felt she needed to develop her knowledge to support the children in her class with SEN. She believed the children […]
October 21, 2022
We exhibited at the Tes SEND Show in October, this is the UK's leading SEND show, and an annual must-see! Dr. Siobhan Mellor and Sarah Norris, both integral members of the team at Real Group spoke at the SEND Solution Theatre about Inclusive Frameworks: Supporting Pupil Mental Health and Achievement. We will be back at […]
All News
How we work
Our network of talented and expert individuals is led by a team of experienced psychologists and senior managers. We have a wealth of experience in the analysis and optimisation of learning needs, education environments and project management.
Executive Board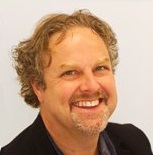 Dr Mark Turner
Mark founded Real Training with Alan Macgregor in 2004 and is now Managing Director. Real Group is the third successful education enterprise that Mark has founded. Mark creates highly effective teams which embrace innovation and focus on impact. He completed his educational psychology doctorate in 2010. He publishes, speaks at conferences, and is a Governor of an inner London Secondary School. He is an alumni of the Goldman Sachs and the University of Oxford Säid Business School 10KSB programme.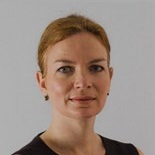 Dr Siobhan Mellor
Siobhan has established and led teams of professional tutors and expert witnesses across Real Group. She excels in developing effective operational systems and teams and takes the lead role in managing the team and collating, interpreting and reporting quality-assurance data for the directors and Middlesex University. As an experienced EP, she has worked with children and young people in mainstream schools for almost two decades. She believes in helping educators to meet the needs of children with SEND.
---
Strategy Board
Dr Mark Turner and Dr Siobhan Mellor are standing members of the Strategy Board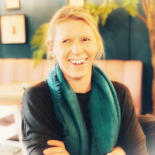 Claire Imhofe
Claire joined Real Group as Finance Director in September 2020, with over 20 years of financial experience, supporting both the commercial and charitable sectors. Claire is a qualified Chartered Accountant (CGMA), and has a BSc degree in Economics. As FD, Claire works collaboratively with the Directors of the Board, to ensure robust sustainable financial plans are in place; provides analytical insight, and financial consultancy, to drive continued strong business performance, and the achievement of Real Group's strategic goals.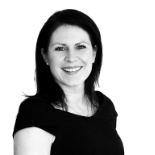 Louisa Moger
With over 20 years of business experience, Louisa is an expert in go-to-market strategy and has extensive, in-depth experience of working across a diverse range of sectors, from multinational corporations, government, not-for-profit and SME's. She gained insights into how education and technology can contribute to improving the choices and voices of people with learning disabilities through extensive work with RIX Research & Media at the University of East London. Louisa is the founder and Managing Consultant for Evolve Consult, a published author and builds strategic capability for marketing leaders through her work as a Course Director with the Chartered Institute of Marketing.
---
Innovation
Mark Turner and Siobhan Mellor believe in the power of psychology and technology to change lives. Real Group constantly strives to stay at the leading edge of education technology and the latest thinking.
Programme leaders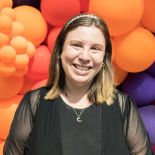 Katie Hickin
MEd SEND Programme Lead
Katie has worked within educational settings for a decade as a teacher, a qualified SENCO, and a member of the Senior Management Team since graduating from the University of Cambridge with a Masters in Educational Research Practice. Now working for Real Group, Katie tutors and leads on Real Training's MEd SEND Programme, including the NASENCO and iSENCO qualifications.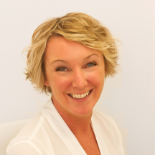 Sarah Norris
Mental Health Programme Lead
Sarah joined Real Group as a senior educational psychologist, having had over 13 years experience working within a local authority. She has extensive experience of working with schools and young people for a range of SEN. She has a diploma in solution focused practice and has worked therapeutically supporting young people and developed and delivered an early intervention approach with a mental health service.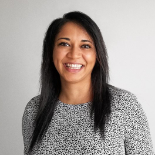 Jalak Patel
Professional Assessment Programme Lead
Jalak qualified as an Educational Psychologist in 2005, she worked in the UK before moving to Hong Kong to take up a post with the English Schools Foundation. Joining Real Group in 2017, Jalak is a facilitator of Real Training's face-to-face intensive Certificate of Competence in Education Testing qualification. She has delivered lectures and workshops at higher education institutes and is an experienced conference speaker.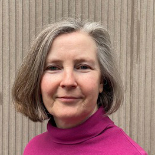 Nicola Margand
Dyslexia Action CPD Programme Lead
Nicola was a distance learning tutor first with the Hornsby International Dyslexia Centre and then with Dyslexia Action. She moved into higher education as a Dyslexia Support Tutor, screening students for dyslexia, supporting the study needs of students across a variety of university under and postgraduate courses. In 2022, she took on the role of CPD Programme Leader alongside tutoring on the suite of Dyslexia Action CPD courses.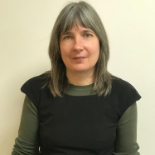 Gill Cochrane
MEd in Professional Practice in Dyslexia and Literacy & Level 5 Specialist Teacher Programme Lead
Gill has worked in the field of education for over twenty years. She writes and researches on the teaching of literacy and mathematics. Within Real Group, her work includes the design and management of courses to enhance teachers' professional development. Gill is the lead for the Masters of Education (MEd) in Professional Practice in Dyslexia and Literacy & the Level 5 Specialist Teacher Programme. She is also one of the lead developers on the Dyslexia Action Literacy Programme.
---
Contact us
---
Find us
Greenwich office
Real Group Ltd, 4 Victoria Parade, London SE10 9FR, United Kingdom.

01273 35 80 80
Canterbury office
Real Group Ltd, 70-72 Stour Street, Canterbury, CT1 2NZ, United Kingdom.
01273 35 80 80
Staines office
Dyslexia Action, Centurion House, London Road, Staines-upon-Thames, TW18 4AX, United Kingdom.
01784 22 23 04
Stevenage office
Sporting Futures Training, Business Technology Centre, Bessemer Drive, Stevenage, Herts, SG1 2DX, United Kingdom.
01438 79 10 68