In 2004, three educational psychologists created Real Group to make a real difference to young people with special educational needs and disabilities (SEND).

Our 2020 mission is to transform lives and societies by providing outstanding and inclusive professional development. Our values are inclusivity, integrity, positivity, curiosity, growth and sustainability.

Already globally recognised as being at the vanguard of our sector, we aim to expand further the professional development offered by Real Training and Dyslexia Action to become industry-leading examples of professional development utilising our innovative fusion of psychology, education and technology expertise.

Our group of companies strive for a world where effective and sustainable professional development is accessible to all professionals.
Real Group Companies
Awards
News
May 10, 2019
Real Group's Gill Cochrane (Specialist teacher) and Celia McKiernan (Art Therapist) have been representing Real Group on an Erasmus Plus funded European Project, POPULART (2017-2019). One of several European partners, Real Group has had the role of developing a training methodology which combines art-based learning within the Popular University tradition of adult education. The model […]
January 17, 2019
We have recently heard from the Department for Education (DfE) that there may potentially be further funding available for places on our National Professional Qualifications (NPQs) in March. To allow you and your colleagues to take advantage of this funding opportunity we have added a new cohort for March. The cohort will start on 31 March but to be […]
November 22, 2018
Following a meeting with the Department for Education (DfE), we wanted to make it public that the DfE funding for NPQ courses is once again available. Find out more here.
All News
How we work
Our network of talented and expert individuals is led by a team of experienced psychologists and senior managers. We have a wealth of experience in the analysis and optimisation of learning needs, education environments and project management.
Board of directors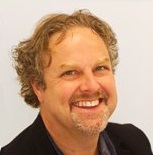 Dr. Mark Turner
Mark founded Real Training with Alan Macgregor in 2004 and is now Managing Director. Real Group is the third successful education enterprise that Mark has founded. Mark creates highly effective teams which embrace innovation and focus on impact. He completed his educational psychology doctorate in 2010. He publishes, speaks at conferences, and is a Governor of an inner London Secondary School. He is an alumni of the Goldman Sachs and the University of Oxford Säid Business School 10KSB programme.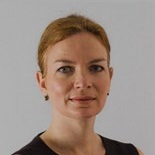 Siobhan Mellor
Siobhan has established and led teams of professional tutors and expert witnesses across Real Group. She excels in developing effective operational systems and teams and takes the lead role in managing the team and collating, interpreting and reporting quality-assurance data for the directors and Middlesex University. As an experienced EP, she has worked with children and young people in mainstream schools for almost two decades. She believes in helping educators to meet the needs of children with SEND.
The Directors are currently recruiting further members to the board.
---
Innovation
Alan Macgregor, Mark Turner and Siobhan Mellor believe in the power of psychology and technology to change lives. Real Group constantly strives to stay at the leading edge of education technology and the latest thinking.
Programme leaders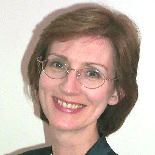 Kathryn Benzine
Having worked for Dyslexia Action since 2010, Kathryn is the head of education and learning for both the CPD and Professional Programme for Dyslexia Action Training.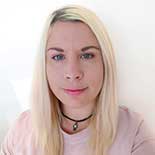 Katie Hickin
Katie has worked within educational settings for a decade as a teacher, a qualified SENCO and a member of the Senior Management Team since graduating from the University of Cambridge with a Masters in Educational Research Practice. Now working for Real Group, Katie tutors and leads on Real Training's MEd SEND Programme, including the NASENCO and iSENCO qualifications.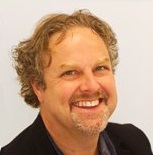 Dr. Mark Turner
We are proud to have developed a jointly validated Masters in Leading Inclusive Education with Middlesex University and Mark is the co-programme leader with Ron Sergejev of Middlesex. Mark is also the Programme Leader of the Professional Assessment Programme. In 2003 Mark became one of the first BPS Verified Assessors of the Certificate of Competence in Educational Testing (CCET).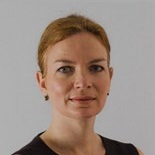 Siobhan Mellor
Siobhan is the programme leader for Real Training's MEd SEND Programme, including the NASENCO and our MEd SEND Programme modules.
---
Contact us
---
Find us
Greenwich office
Real Group Ltd, 4 Victoria Parade, London SE10 9FR, United Kingdom.

01273 35 80 80
Canterbury office
Real Group Ltd, 70-72 Stour Street, Canterbury, CT1 2NZ, United Kingdom.
01273 35 80 80
Staines office
Dyslexia Action, Centurion House, London Road, Staines-upon-Thames, TW18 4AX, United Kingdom.
01784 22 23 04